Advanced Systems Incorporated(ASI)
We strive to satisfy customer needs and to provide rewarding careers for our employees.
As a rapidly growing provider of technical and management services to the Federal government and commercial communities, ASI was selected in 2008 as one of the "Fabulous Fifty" fastest growing companies in Virginia by the Virginia Chamber of Commerce.
ASI focuses on providing government and commercial clients with innovative solutions to practical business and technology problems—solutions that often take advantage of the multiplier effect provided by current and emerging information technologies and ASI's understanding of industry best practices.
Innovative Solutions for Government and commercial clients
ASI provides products and services for government, healthcare, and commercial clients.
We help both agencies and companies analyze their operational environment and design and implement practical solutions that take advantage of current information technologies.
ASI's background in IT infrastructure support and financial systems directly benefits ASI's government customers by having established and proven contract management processes in place.
Advanced Systems Capabilities
Our services span the entire Systems Development Life Cycle and include needs analysis, project management, systems and programming support, database development and training
Telecommunication Maintenance Services CISCO, NEC, AVAYA
As a CISCO authorized partner ASI provides phone system maintenance services, and helps organizations transition from legacy to modern VOIP system adoption.
Information Technology Support and Services
Whether your need is Artificial Intelligence, financial application services, medical technologies, Tiered Help-Desk, Software and Database Development or Infrastructure support we have you covered.
Cyber Security Risk Managment Framework
Areas of expertise include DFAR compliance, NIST-800-171, 800-53, Security Plans, eMASS Assess and Authorize, Penetration Testing, and robust Cybersecurity Program Implementation .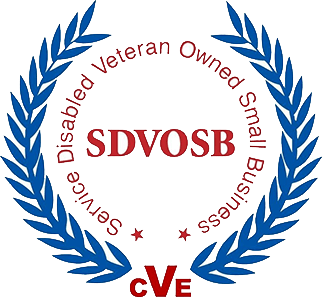 ASI is a Service Disabled Veteran Owned Small Business (SDVOSB)
Prime contractor under multiple contract vehicles. ASI is dedicated to building and maintaining long-term partnerships with our clients and team members.
By applying technology and industry best practices to provide consistently superior expertise and quality program support, we ensure that our clients receive outstanding value and achieve a high level of satisfaction. We strive to create and maintain complimentary work relations that are a win/win relationship for ASI and our clients and partners.
ASI is receptive to partnering opportunities with other businesses where win/win relationships are possible.